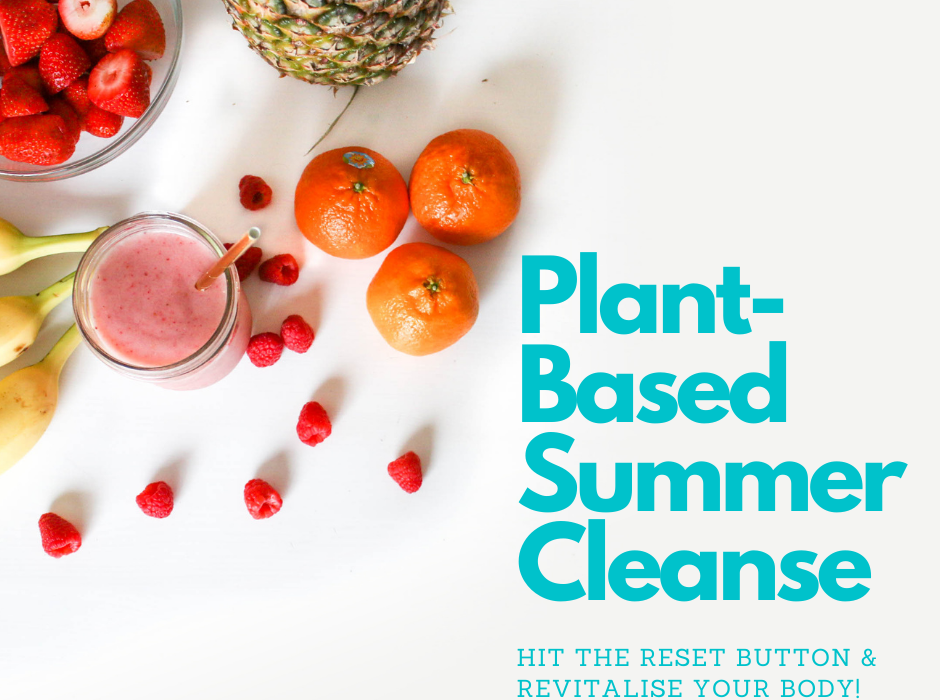 Our Plant-Based specialist and Naturopath, Bianca Sheedy, is now taking bookings for the Plant Based Summer Cleanse Program running over January and February 2021
This is the perfect kick start to 2021 and a great way to set yourself up for a busy year ahead. This gives you all you need to get motivated and start a whole new way of eating.
A Plant Based Summer Cleanse is perfect if you have thought about becoming a vegan but have no idea where to start or if you may have been on a plant-based diet for a while but need some guidance of how to cultivate a balanced whole food plant-based diet into your lifestyle. This is also valuable for anyone wanting to kick start healthy habits, to support weight loss or to simply cleanse and reset the body for the new year.
Benefits of a Plant-Based Summer Cleanse:
Boost energy
More effective metabolism
Improves gut function
Promotes mental clarity
Clearer skin
Improve your nutrition
Learn a fresh new way of eating
Long Term Health Benefits of a Plant-Based diet:
Reduces inflammation
Supports detoxification
Supports weight loss
Aids in lowering cholesterol
Reduces risk of chronic disease
Reduces risk of heart disease
Helps to control blood sugar levels and manage type 2 diabetes
What is Included in the Plant Based Summer Cleanse:
Plant Based Summer Cleanse 4 weeks – $300.00 (Value worth over $400).
This is great value for money and includes:
Three appointments with a qualified Naturopath and Plant Based Specialist
2 x Body composition scans at both the initial and final appointment to assess the state of your health and monitor your progress
Access to helpful plant-based resources and delicious recipes to keep you inspired
Support emails to motivate you and keep you on track
We may also prescribe nutritional supplements or herbal medicine, depending on what type of detox support is needed. These are available for an additional cost. We also offer longer programs if needed for those people who have more complex health problems.
So if you would like to kick start your health in the new year contact us today to make a booking!