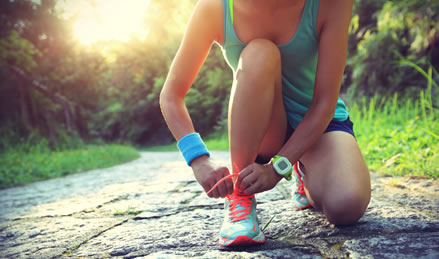 Whether you are a high performance athlete or a weekend warrior, wanting to get the best out of your training, we can help you!
Did you know that being well nourished not only boosts performance and enhances muscle recovery, it also protects the body against burnout when you are training hard. People can overtrain at all levels of sport, this can have significant impacts on the immune system and adrenal health.
Your nutritional requirements can be quite different depending on the type of sport you choose. For example, endurance events need a very different nutritional support compared to power sports.
Genetically we are all very different, so what's right for one person may not suit the next. We offer a range of functional pathology testing and Nutrigenomic DNA testing to help you get a clear understanding of your health and help tailor a program to enhance your sports performance.
We also use cutting edge, TGA approved, bioimpedance analysis in clinic to assess muscle mass, fat mass, fluid balance and cellular health to help track you progress at every step of the way, providing you with a detailed report each time you come to clinic. This helps us monitor your progress to ensure you get the results you need.
We also support young athletes from their early teenage years, structuring nutrition programs to ensure healthy growth and development as well as sports performance.
So if you would help to enhance your sports performance and tailor your nutrition to get results, please contact the clinic for an appointment.