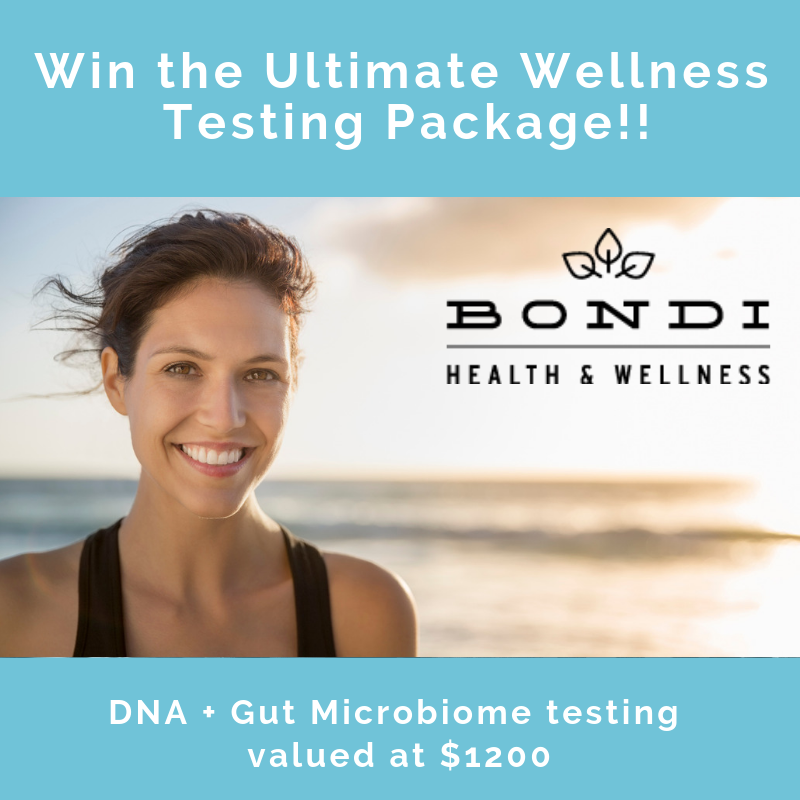 To celebrate World Health Day on 7th April, we are offering the chance to win an AMAZING health package of DNA and Microbiome testing valued at $1200!
Learn what your DNA tells you about your health, and what active steps you can take to reduce your risk of chronic diseases. Discover your ideal diet personalised to your genes and find out how your gut microbiome may be affecting your health.
READ: How can genetic testing improve your health?
The Ultimate Wellness Package Includes:
A SmartDNA Nutrigenomic Wellness test;
A SmartDNA Gut Microbiome test;
A 1-hour consultation with senior naturopath Tania Flack to discuss your results;
A 1-hour appointment with nutritionist Brooke Schiller to tailor your individualised diet plan;
A Bioimpedance analysis to reveal the state of your cellular health;
Total prize value: $1200
To win this package, simply follow the Bondi Health and Wellness Facebook page and Instagram account and like the Ultimate Wellness Testing Package competition post.
REALLY want to win? Sign up to our mailing list, share this post on Facebook or Instagram, and tag a friend for bonus entries!
We'll announce the lucky winner on Monday 8th April.
Good luck, everyone! Here's to living your best possible life in vibrant health.